COSCO NET INCOME HITS P1.86 B IN 1H 2015 UP 24%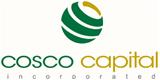 Manila, Philippines – Cosco Capital Inc, the retail holding firm of Mr. Lucio Co, has reported a record net income to equity holders of Php 1.86 billion for the first half 2015 which represents an 24% growth compared to Php 1.5 billion in the same period 2014.
"All our operating business units are performing well and we believe that this trend will continue for the year 2015. We are constantly working on more expansions & acquisitions across all businesses to cater to the growing demands of consumers." said President Mr. Leonardo Dayao.
Cosco's consolidated revenues in 1H 2015 amounted to Php 52.74 billion, up 30% versus Php 40.59 billion last year. For the first half of 2015, the Retail business segment from Puregold & S&R contributed 82% of the total revenues followed by Specialty Retail from Liquigaz, the second largest LPG player in the Philippines &Office Warehouse at 13%, and the rest coming from Liquor Distribution and Real Estate Leasing business units.
Puregold Group net sales increased by 12% to Php 43.14 billion for the first half 2015 due to the strong consumer demand from its 239 Puregold stores and 9 S&R Membership stores and 10 S&R QSR stores. As of end June 2015, Puregold Group has a total of 258 stores with a net selling area of about 414,000 sqm.
Cosco's consolidated Net income for the first half 2015 amounted to Php 2.87 billion up 24% compared to Php 2.31 billion same period last year. Net Income after taking out minority interest from the Retail business unit contributed 55% of the profits followed by Real Estate Leasing 25%, Liquor Distribution 12% and Specialty Retail with 13%.
The net income for the retail business increased by 21%, real estate leasing rose by 21%, liquor distribution grew by 15% respectively.
Source: http://edge.pse.com.ph